"Heather Lingle has a powerful voice, great energy, and is a true performer with passion." -BoZone.com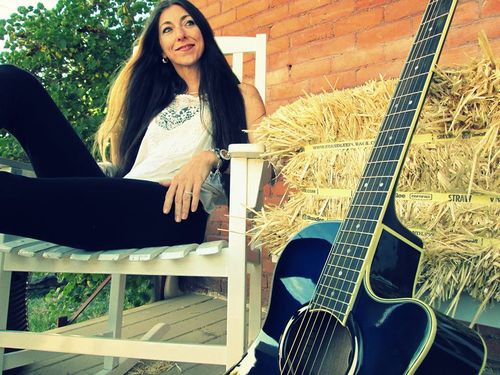 Heather is a Montana-based, Texas-born singer/songwriter whose critically acclaimed debut album, Coyote Beauty, reached #19 on New Music Weekly's National Indie Chart and appeared on Japan's Real Country Top 200 in 2012.  Her second album, Welcome to Blue Town, was selected by LivelyTimes.com among the top favorite Montana-made albums of 2015.  Heather's performances are featured in two documentaries, This is My Home and Zulu Summer. 
 
     Heather grew up in a musical family in Texas and has been performing since childhood.  Her step-dad, Floyd Luker, plays bass, and his father, Beutel Luker, is a respected Texas fiddle maker.  Her mom and grandmother, Peggy Luker and Dorothy Rinehart Lester, have sung with Heather throughout her life.   They have each co-written songs with her as well.   In addition, the three are related to the late Cowboy Slim Rinehart, one of the original "Singing Cowboys" of the 1930s and '40s. 
     Heather left Texas after she finished a Bachelor of Arts, cum laude, in Religious Studies from St. Edward's University in Austin, TX and went straight to Yellowstone National Park and worked for the summer as she tried to figure out what to do next. She decided more schooling was needed and went to graduate school at St. John's College in Santa Fe, NM and earned a Master of Arts in Liberal Studies.  Then she felt the irresistible pull of Montana and has been there ever since making music and counting her blessings.
     Heather is a trained dancer and choreographer.  She has been active in community and children's theatre in the areas of education, acting, directing, and voice coaching and has earned two theatre awards.  Heather has also performed national radio jingles, television commercial voiceovers, and story narration.